Riverside Social Housing are proud to be one of the leading registered providers of social housing in the UK, offering affordable housing and support to people of all ages and circumstances. Through their housing, care and support services, Riverside enable people facing a wide variety of challenging circumstances to lead more resilient and independent lives.
When they decided it was time to re-structure, they needed a space where people could maintain social distancing to keep them safe at work. In order for the new space to be successful, it had to encompass 3 key elements. Firstly, it had to be a 21st century environment with complete space utilisation. Secondly, it had to be easy for people to communicate and work together even though they would be further apart than usual. And last but not least, they needed protection to reduce the risk of airborne germs between colleagues whilst still enabling them visibility.
The multi-functional Maestro 25 cable managed desking collection is designed to fit a variety of office environments, whilst offering an effective and affordable solution to cable control. Together with acrylic desktop protection screens which are easy to install, maintain and disinfect and provide a professional solution to reduce the spread of viruses and create a safe separation while still maintaining visibility between employees.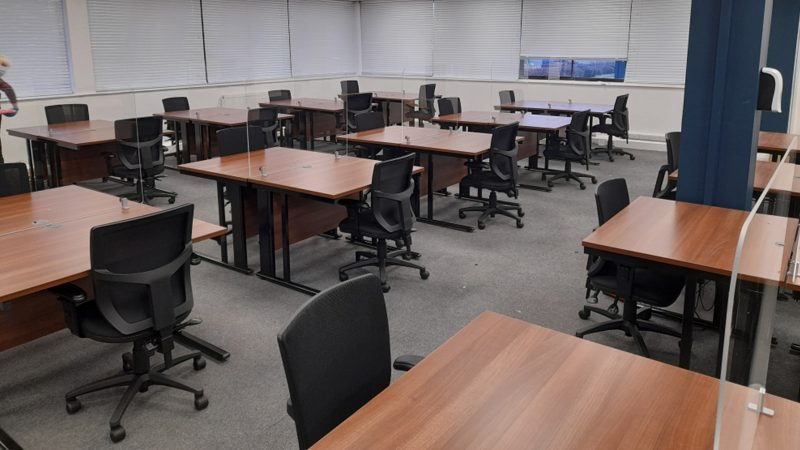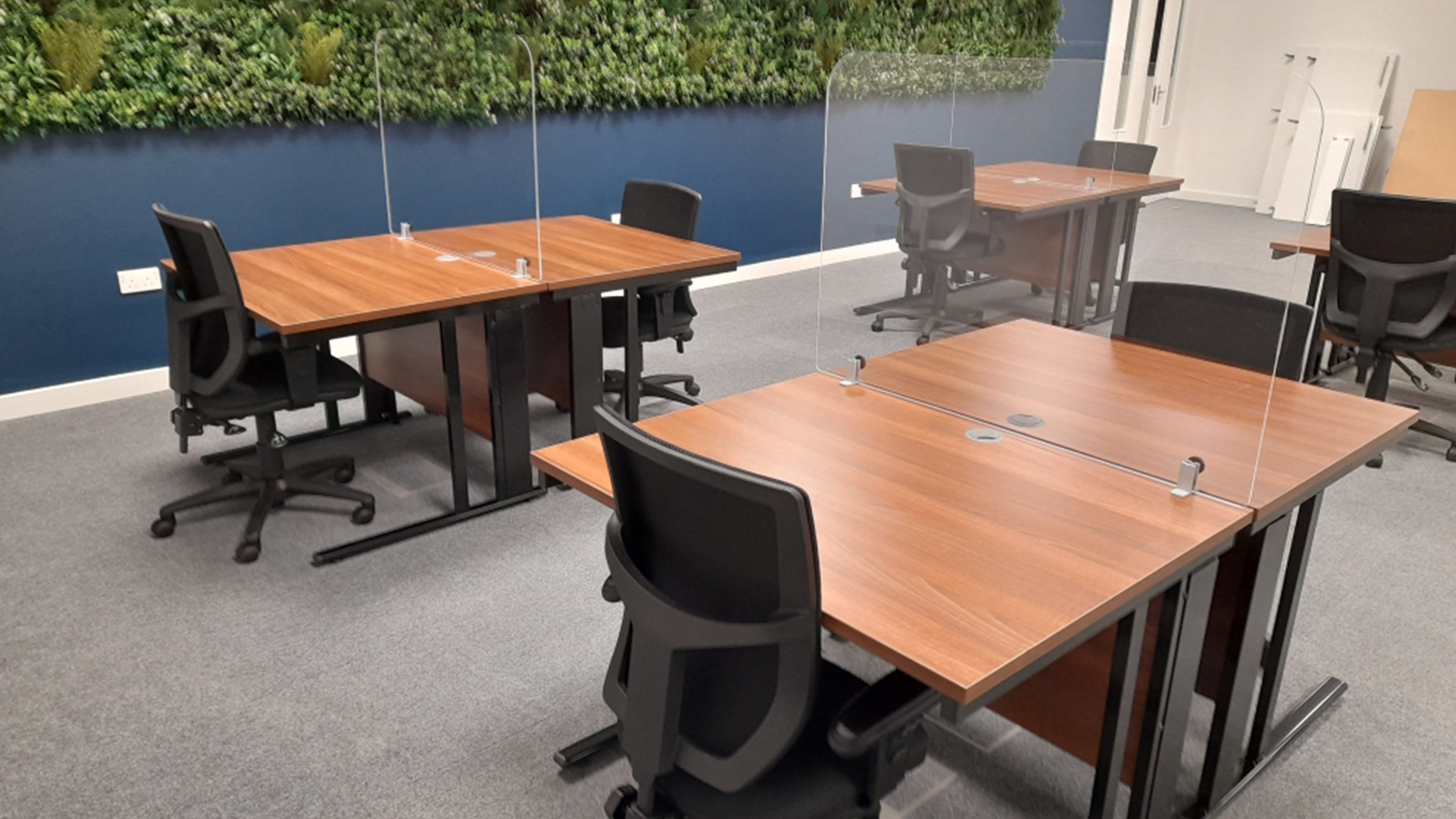 Our fit outs are carefully planned & designed for your team
Step 1: Understanding
We come down to your office to completely understand your business, your values, your staff and your needs to completely understand what you want to achieve from a fit out.
This will entail multiple conversations and meetings, we'll keep going until we get the full picture.
Step 2: Converting
We convert everything we've learned from our conversations and meetings into a bespoke design that represents your business, values and ambitions whilst fitting within your budget, using industry insights, trends and your unique requirements.
Step 3: Managing
We manage every process along the way to ensure you get the best service and result. We'll make sure that you transition smoothly into your new workspace and deal with any issues encountered along the way.
Your office interior is not something you should buy off the peg
We offer a range of services to make sure that we cover every aspect of businesses, from office supplies to marketing materials.
Have a browse through the different services and products we offer. No matter what you're looking for, we will be able to find the solution.