Vinci Construction Fit Out
Vinci Construction UK is a specialist civil engineering, construction and facilities management company. They undertake newbuild and refurbishment schemes as well as long-term contracts to operate and maintain assets and facilities, with clients including national government, local authorities, transport bodies, hospitals, universities, housing providers, retailers and commercial firms in every sector.
In aiming to improve their work environment, employee feedback clearly stated a need for an area to connect, meet, and collaborate. As work styles change, Vinci realised they had to change the historically traditional culture to support the future of work styles and trusted XLOS Furniture as their partner for their total package of product quality, company engagement, and innovative design.
To transition the work environment and provide a functional space where all employees could come together to work or celebrate, Vinci selected dining height tables and chairs, together with Ziggy soft seating meeting pods in green and grey fabrics.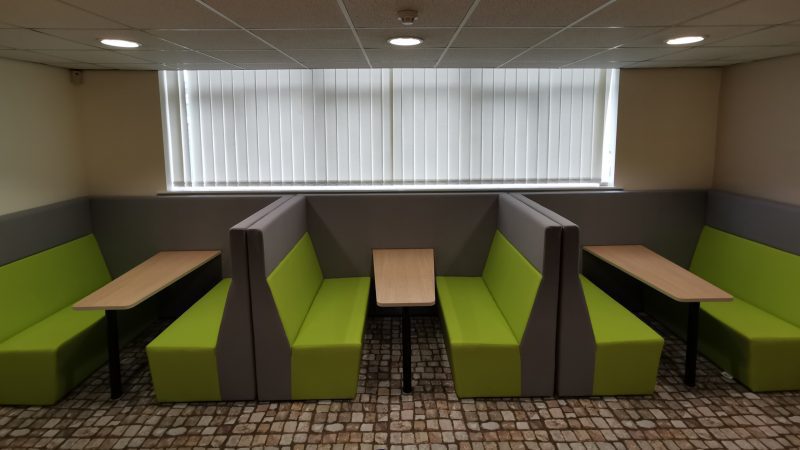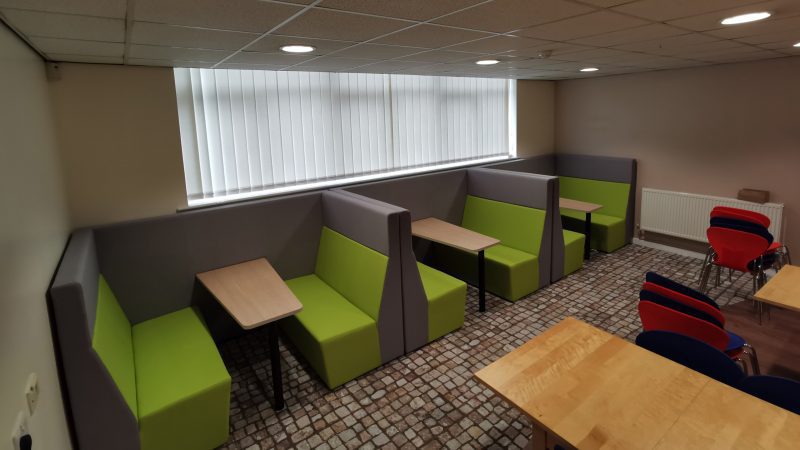 Our fit outs are carefully planned & designed for your team
Step 1: Understanding
We come down to your office to completely understand your business, your values, your staff and your needs to completely understand what you want to achieve from a fit out.
This will entail multiple conversations and meetings, we'll keep going until we get the full picture.
Step 2: Converting
We convert everything we've learned from our conversations and meetings into a bespoke design that represents your business, values and ambitions whilst fitting within your budget, using industry insights, trends and your unique requirements.
Step 3: Managing
We manage every process along the way to ensure you get the best service and result. We'll make sure that you transition smoothly into your new workspace and deal with any issues encountered along the way.
Your office interior is not something you should buy off the peg
We offer a range of services to make sure that we cover every aspect of businesses, from office supplies to marketing materials.
Have a browse through the different services and products we offer. No matter what you're looking for, we will be able to find the solution.